From Thiery Hertoghe, MD's book The Hormone Solution: Stay Younger Longer:
"But the major cause of low hormone production with age is the inevitable aging of the glands themselves. They simply get used up and worn out. They can no longer replace their own dead cells and waste products build up and get concentrated in the remaining cells, which, slows down their activity and reduces their effectiveness."1
I read this after my husband and I underwent extensive blood tests. We both have lowered hormone levels and felt the corresponding changes.
Andropause and menopause are significant life changes that, unfortunately, unless we remember a previous life where we lived long enough to experience this new change, this different way of life, is a ringer.
My experience could be summed up comically by walking at my usual fast clip pace, thennnn eyeeee sloooooow dooownnnn. Actually my body does and I am puzzled because I have absolutely no idea why.
Dr. Hertoghe's idea to get a hormone profile of every person is a good one. As they age, a physician can easily track the differences and assist in returning the person to optimum health.
If low hormone production is due to gland aging and the result of that is the inability to replace accumulating dead cells, then why can't we clean the organ to support the gland's ability to produce at any age?
If the organ is allowed to rejuvenate, it should be able to build and eliminate. The gland will hopefully resume its function because its efficiency has increased.
Click here for Think and Grow Rich.
Live Food to Provide Nutrients for Gland Rejuvenation
I first heard about Ann Wigmore, D.D.N.D. and living foods from Dr. Gary Null.
Ann Wigmore believed that allergies can lead to diseases like ulcers, lupus, obesity,colitus, etc.
Animal protein contains nucleo protein that breaks down into uric acid, a waste, that excessive amounts causes gout and other debilitating conditions. Plant protein is more easily digested than nucleo protein and does not cause debilIitating conditions.
Sprouted seeds contain higher amounts of Vitamin C, Niacin, and Riboflavin.
Lentil beans, radish, wheat, and mung beans can be sprouted and eaten raw to facilitate the highest and eaiest way to help a body heal itself. Many tests have shown that live food such as sprouts do help reverse dis-ease and helps a body reverse the ravages of aging.
Another Live Food: Wheatgrass
Ann Wigmore used wheatgrass juice, a substance that has the exact molecular configuration as blood except, instead of iron in the center atom of a hemin blood molecule, chlorophyll has magnesium.
Wheatgrass doesn't permit any bacterial growth. It contains "...over 100 elements including all minerals." Some are:
Calcium

Iron

Phosphorus

Potassium

Sodium

Sulfur

Cobalt

Zinc
Wheatgrass juice contains vitamins A, B, C, E, and K. Wheatgrass juice is used in combination with fresh, organic produce to cure people of cancers who were diagnosed as terminal by allopathically trained physicians. We thrive on enzymes and minerals. Wheatgrass juice appears to have it all.
Footnote:
1. Hertoghe, Thiery, MD, The Hormone Solution: Stay Younger Longer: p. 19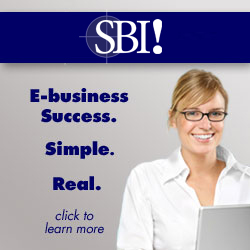 Click here for Learning Strategies.